JESS CHANDLER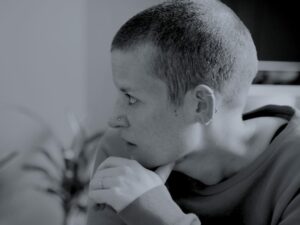 Jess Chandler is a publisher and editor and, alongside House Sparrow Press, runs the independent publishing house Prototype. She was a co-founder of Test Centre, which ran from 2011 to 2018, publishing innovative works of poetry and fiction. She has worked as an editor at Reaktion Books, and as a researcher and producer on factual television programmes. She is also the Digital Editor of Poetry London. Jess has extensive experience editing and publishing a range of books, from fiction and poetry to illustrated art books, literary biography, history and philosophy. As an editor, she specialises in poetry and hybrid, multidisciplinary works.
---
GARETH EVANS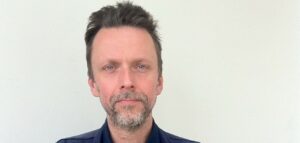 Gareth Evans is a London-based writer, editor, film / event producer & host and documentary mentor. He works on special projects for the London Review of Books and has curated their Screen at Home as well as co-curating the Forum of the Future Porto, Estuary, First Light, Flipside, Whitstable Biennale and Swedenborg Film Festivals. From 2012 – 2023 he was the Adjunct Moving Image Curator at the Whitechapel Gallery.
He commissioned and co-produced the essay films Patience (After Sebald) by Grant Gee (Artevents, 2011), Things (Ben Rivers, FVU, 2014) and World Without End (Jem Cohen, Estuary, 2016). He has programmed major retrospectives of the films of Jem Cohen, Mike Dibb, Xiaolu Guo, Alexander Kluge, Chris Marker, Jonathan Meades and Laura Mulvey & Peter Wollen. He has conceived and curated numerous film and event seasons and festivals across the UK including Utopia 2016 (Somerset House), Place (Aldeburgh Music, 2011-2014), 'The Re-Enchantment' (UK, 2011), 'All Power to the Imagination! 1968 & Its Legacies' (2008) and 'John Berger: Here Is Where We Meet' (2005) and the first UK series devoted to Armenian and Roma cinema, J.G.Ballard and Paul Celan, among many others.
He has written many catalogue essays and critical articles on place culture, artists and the moving image, including the extensive text for Radiohead's KId A MNESIA catalogue. He co-edited Entropy, the Bristol-based journal of experimental and underground culture (1995-1998) and edited the international moving image magazine Vertigo from 2002 – 2009, edited cross-arts journal Artesian (2007-10) and now co-edits for House Sparrow Press. He worked on the film pages of Time Out (London, 2000-2005). He is a mentor on UCL's Documentary MA and a Visiting Lecturer at the NFTS among others. He is a trustee of the Longplayer Trust and cultural ecology charity Common Ground.